Discover more from Tourist Trapp
Weekly dispatches on fashion design and buying.
TT Vol. 1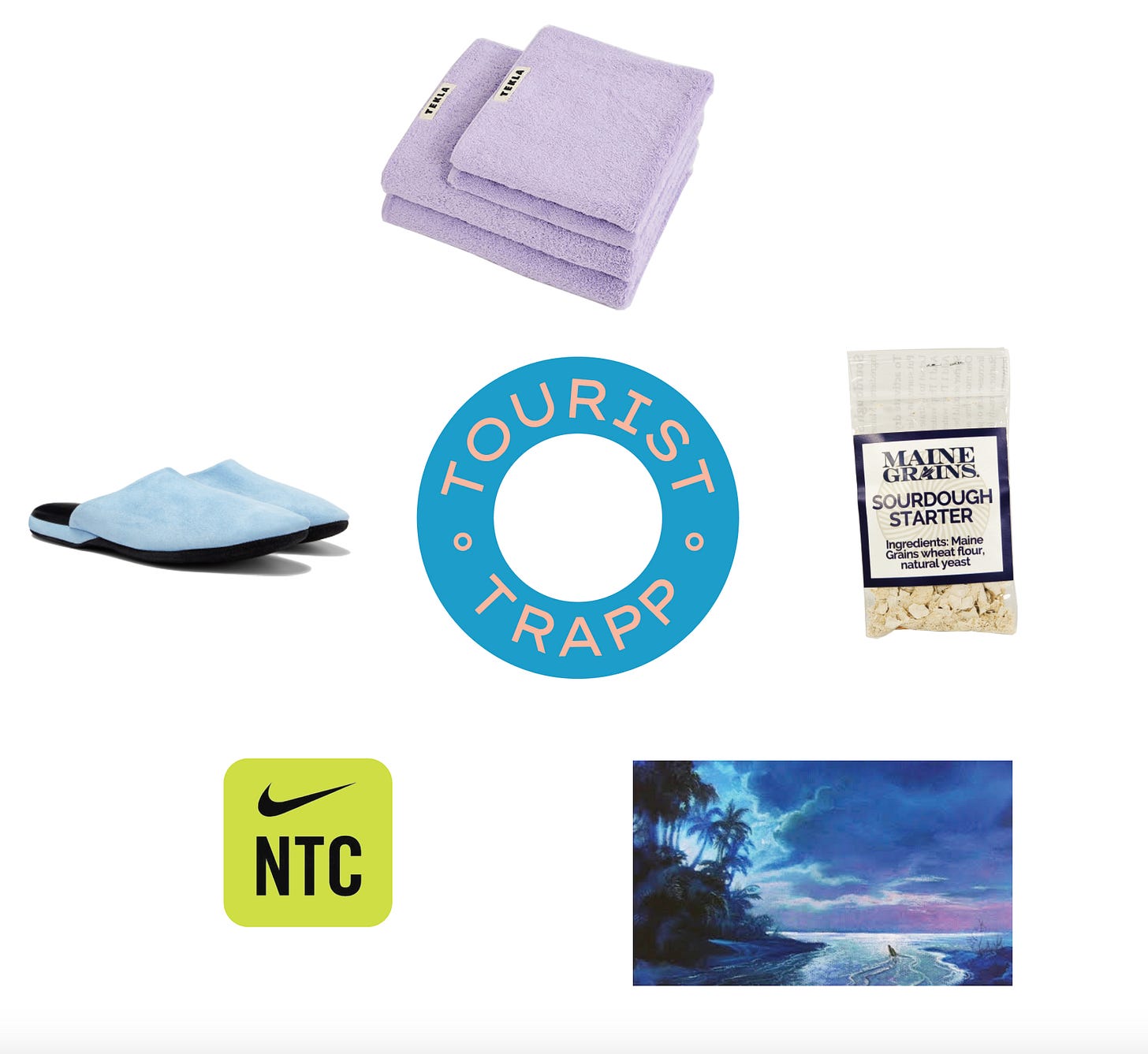 Clockwise from top…
With more time for self care, we decided it was time to upgrade our towels. Tekla's Bath Sheets make you feel like you're at a Swedish spa, and look great in your bathroom. And each has a small hook for easy hanging. Raquel also likes to point out that Ikea towels are also great with a much more budget friendly price point.
I decided to finally try to make a home sourdough boule.  It wasn't as good as Poilâne, but each batch gets better and better. You can buy a starter from Maine Grains if you don't want to start from scratch. 
We were able to get a Disney Plus login from our family, and have been making our way through 60's/70's era animated films. Raquel has been singing the Rescuer's theme song non-stop since we watched. (And let's be real, Raquel's spirit animal is really Miss Bianca.)
Being quarantined at home means exercising at home. The Nike Training Club app has a number of different workouts categorized by muscle group, difficulty and whether equipment is needed. And their premium level workouts are now free for the duration of the COVID-19 outbreak. Raquel likes that there are plenty of female instructors.
We bought matching Charvet slippers when we were last in Paris. Getting dressed for WFH now means slipping into our new Charvets. No one sees them other than us, but it makes the home office that much more cozy and glam. (Available on Mr. Porter and Net-A-Porter.)
<3
Raquel & Chris